The development of the MPEG-U standards was motivated by the evolution of User Interfaces that integrate advanced rich media content such as 2D/3D, animations and video/audio clips and aggregate dedicated small applications called widgets. These are standalone applications embedded in a Web page and rely on Web technologies (HTML, CSS, JS) or equivalent.
With its MPEG-U standard, MPEG sought to have a common UI on different devices, e.g. TV, Phone, Desktop and Web page.
Therefore MPEG-U extends W3C recommendations to
Cover non-Web domains (Home network, Mobile, Broadcast)
Support MPEG media types (BIFS and LASeR) and transports (MP4 FF and MPEG-2 TS)
Enable Widget Communications with restricted profiles (without scripting)
The MPEG-U architecture is depicted in  REF _Ref7333841 \h Figure 57.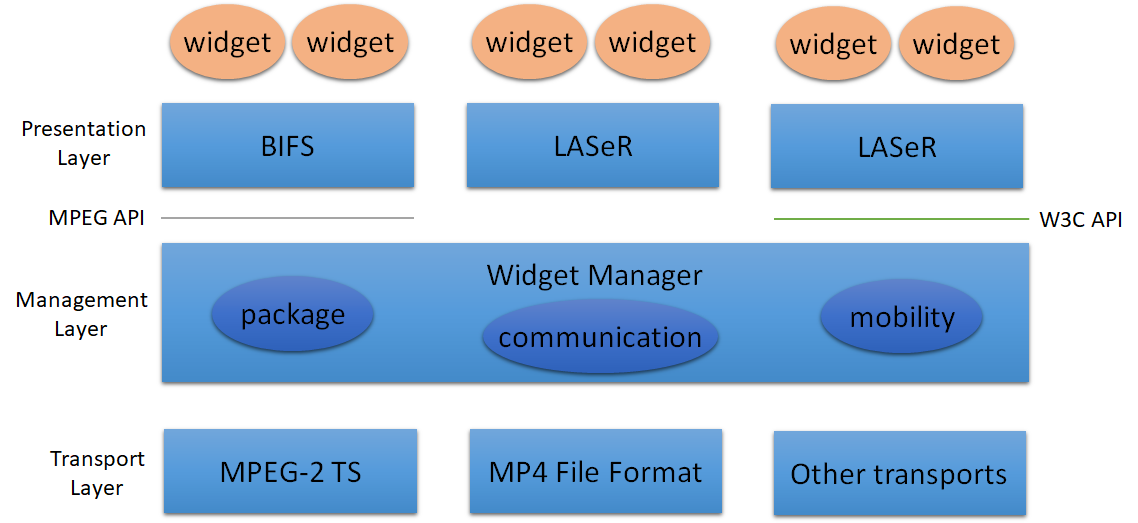 Figure  57 – MPEG-U Architecture
 The normative behaviour of the Widget Manager includes the following elements of a widget
Packaging formats
Representation format (manifest)
Life Cycle handling
Communication handling
Context and Mobility management
Individual rendering (i.e. scene description normative behaviour)
Figure 58 depicts the operation of an MPEG-U widget for TV in a DLNA environment.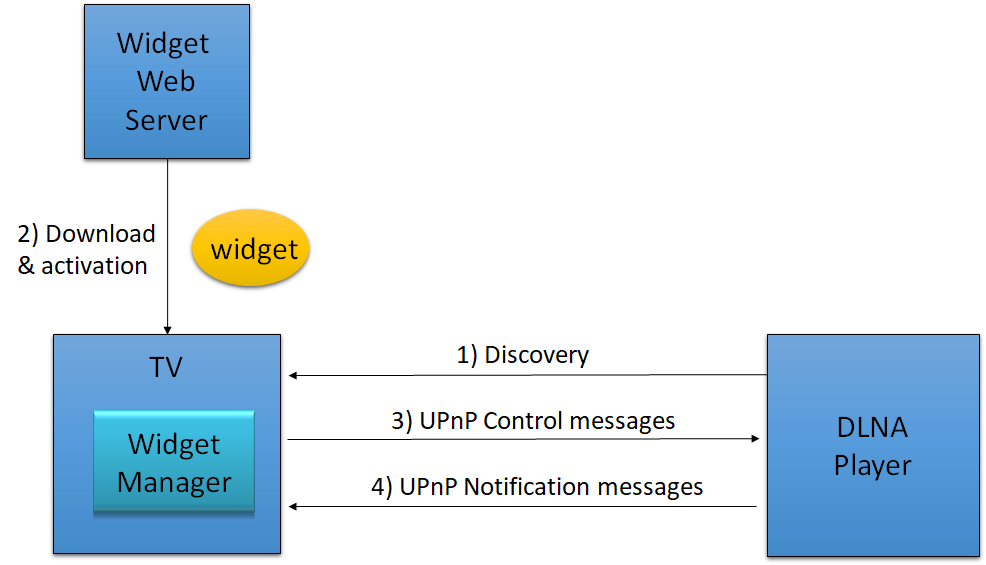 Figure  58 – MPEG-U for TV in a DLNA environment
 MPEG-U is a 3-part standard
Part 1 – Widgets
Part 2 – Additional gestures and multimodal interaction
Part 3 – Conformance and reference software