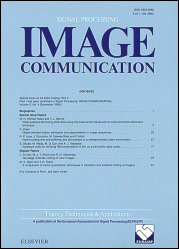 Until the appearance of Image Communication, there was no international journal catering for the needs of the image communication field. Papers on the subject were scattered on a number of journal that saw image communication as an adjunct to their fields of interest. From its foundation, ImageCom was driven  by the need to provide the opposite view.
Leonardo has been the Image Communication Editor-in-Chief from the establishment of the Journal in 1989 until 1999 when Prof. Murat Tekalp of the University of Rochester took over.
AIMS and SCOPE 
Until a few years ago, Image Communication was distributed among Universities and Telecommunications or Broadcasting Company Labs, each addressing a component of the field. Now, the techniques and applications of image processing, television, graphics and graphic arts are converging. Emerging processing, distribution, and storage technologies are fostering widespread industrial attention. Narrow and Broadband ISDN, Satellite Channels, Digital Storage Media, Electronic Printing, the World Wide Web and the availability of inexpensive digital processing hardware are blurring the distinction between various aspects of visual communication and information systems. More powerful systems and new user needs, notably associated to higher levels of interactivity, motivate the coming out of new technology. The increasing amount of video information available requires analysis and description technology allowing to quickly and efficiently identifying visual content.  
"Image Communications" aims to create a forum for the advancement of theory and practice of image communication and stimulate cross-fertilisation between areas of a similar nature, which have traditionally remained separated. It will feature original research work, tutorial and review articles, and accounts of practical developments. Its scope extends to application areas as diverse as: interpersonal communication, TV and HDTV broadcasting, 3-D TV, telepresence, interactive visual communication, graphics communication, graphic arts, access to image data bases, image manipulation, image indexing and retrieval, etc. Technologies that allow practical implementation are also considered. They include: imaging technology, VLSI and special purpose processors, sensors and displays, image processing for new networks and recording media, etc.
Vol

No

Mo

Yr

Authors

Title

8

6

9

1996

Regular papers

 

 

 

 

 

Virtamo, J.T.
Valli, S.T.

Vector quantization with hierarchical classification of sub-blocks

 

 

 

 

Keesman, G.
Hellinghuizen, R.
Hoeksema, F.
Heideman, G.

Transcoding of MPEG bitstreams

 

 

 

 

Kim, Y.K.
Ra, J.B.

Multiple shell structured hypercube feature maps for vector quantization of images

 

 

 

 

Wu, L.
Benois-Pineau, J.
Delagnes, Ph.
Barba, D.

Spatio-temporal segmentation of image sequences for object-oriented low bit-rate image coding

 

 

 

 

Schoyer, M.K.N.
Verbeek, P.W.

Block position dithering in DCT-coded sequences

 

 

 

 

Franti, P.
Kaukoranta, T.
Nevalainen, O.

On the design of a hierarchical BTC-VQ compression system

8

5

7

1996

Regular papers

 

 

 

 

 

Kyeong-Hoon, J.
Choong, W.L.

Image compression using projection vector quantization with quadtree decomposition

 

 

 

 

Werner, O.

Drift analysis and drift reduction for multiresolution hybrid video coding

 

 

 

 

Pelz, R.M.
Jannet, B.

Error concealment for robust arithmetic decoding in mobile radio environments

 

 

 

 

Shanbehzadeh, J.
Ogunbona, P.O.

Index compressed image adaptive vector quantisation

 

 

 

 

Chun-Hung, K.
Chang-Fuu, C.

A prequantizer with the human visual effect for the DPCM

 

 

 

 

Leduc, J.-P.
Delogne, P.

Statistics for variable bit-rate digital television sources

 

 

 

 

Jianmin, J.

A novel parallel design of a codec for black and white image compression

 

4

5

1996

Special issue

Video Semantics
Lippman, A., Aigrain, P., Narasimhalu, A.D. and Pentland, A.

 

 

 

 

Butler, S.
Parkes, A.P.

Filmic space-time diagrams for video structure representation

 

 

 

 

Hotter, M.
Mester, R.
Muller, F.

Detection and description of moving objects by stochastic modelling and analysis of complex scenes

 

 

 

 

Joly, P.
Hae-Kwang, K.

Efficient automatic analysis of camera work and microsegmentation of video using spatiotemporal images

 

 

 

 

Fenghao, M.
Haibo, L.
Forchheimer, R.

Automatic extraction of human facial features

 

 

 

 

Irani, M.
Anandan, P.
Bergen, J.
Kumar, R.
Hsu, S.

Efficient representations of video sequences and their applications

 

 

 

 

Yuong-Wei, L.
Ja-Ling, W.
Ming, O.

A three-dimensional muscle-based facial expression synthesizer for model-based image coding

 

 

 

 

Rossetti, F.
Katto, J.
Ohta, M.

Improved scanning methods for wavelet coefficients of video signals

8

4

4

1996

Special Issue

Video on demand
Guest Editors: A. Lippman, R. Nicol and M. Shibata

 

 

 

 

Kerr, G.

A review of fully interactive video on demand

 

 

 

 

Shih-Fu, C.
Eleftheriadis, A.
Anastassiou, D.

Development of Columbia's video on demand testbed

 

 

 

 

Ibaraki, H.
Nakano, S.
Shimamura, K.

Study of video-on-demand system using narrow band ISDN

 

 

 

 

Civanlar, M.R.
Cash, G.L.

A practical system for MPEG-2-based video-on-demand over ATM packet networks and the WWW

 

 

 

 

Regular papers

 

 

 

 

 

Kuo, C.J.
Deller, J.R. Jr.
Jain, A.K.

Pre/post-filter for performance improvement of transform coding

 

 

 

 

Jeannot, R.
Wang, D.
Haese-Coat, V.

Binary image representation and coding by a double-recursive morphological algorithm

8

2

3

1996

Regular papers

 

 

 

 

 

Yao, Z.
Baozong, Y.

A hybrid image compression scheme combining block-based fractal coding and DCT

 

 

 

 

Nasiopoulos, P.
Ward, R.K.
Bouras, D.P.
Mathiopoulos, P.T.

HDTV picture quality performance in the presence of random errors, analysis and measures for improvement

 

 

 

 

Seung, J.L.
Choong, W.L.

Conditional-entropy-constrained trellis-searched vector quantization for image compression

 

 

 

 

McLachlan, G.J.
Peel, D.
Whiten, W.J.

Maximum likelihood clustering via normal mixture models

 

 

 

 

Choi, S.H.
Park, K.T.

High-speed moving picture coding using adaptively load balanced multiprocessor system

 

 

 

 

Dente, J.A.
Mendes, R.V.
Lambert, A.
Lima, R.

The bi-orthogonal decomposition in image processing: Signal analysis and texture segmentation

 

 

 

 

Mattavelli, M.
Nicoulin, A.
Fernandez, G.

Overlapped motion compensation for subband coding of video sequences

 

 

 

 

Sze, F.Y.
Srivastava, D.
Shiu, W.T.

Image coding using generalized optimal subband decomposition and vector quantization

8

1

1

1996

Theme issue

Compression algorithms for software coding of video
Guest editors: T. Sikora and E. Viscito

 

 

 

 

J. D. Allen

An approach to fast transform coding in software

 

 

 

 

E. Linzer

Super efficient decoding of color JPEG images on RISC machines

 

 

 

 

H. G. Kim
K. K. Pang
T. K. Tan
S. C. Hall

A low complexity H.261-compatible software video decoder

 

 

 

 

J. De Largy
P. Wendt

A performance comparison of three software video codecs for IBM RISC System/6000 workstations

 

 

 

 

Regular papers

 

 

 

 

 

Wai-fong Lee
P. C. Yuen
C. K. Chan

Brick-wall structured segmentation for interpolative vector quantization of images

 

 

 

 

Neal R. Harvey
S. Marshall

The use of genetic algorithms in morphological filter design

7

4-6

11

1995

Special issue

Coding techniques for very low bit-rate video
Guest editors: B. Haskell, D. Pearson and Y. Yasuda

 

 

 

 

H. G. Mussmann

A layered coding system for very low bit rate video coding

 

 

 

 

C. Gu
M. Kunt

Contour simplification and motion compensated coding

 

 

 

 

P. Brigger
M. Kunt

Morphological shape representation for very low bit-rate video coding

 

 

 

 

B. Macq
M. P. Queluz
B. Simon

Very low bit-rate image coding on adaptive multigrid

 

 

 

 

J. Nieweglowski
P. Haavisto

Temporal image sequence prediction using motion field interpolation

 

 

 

 

J. Stauder

Estimation of point light source parameters for object-based coding

 

 

 

 

T. Sikora

Low complexity shape-adaptive DCT for coding of arbitrarily shaped image segments

 

 

 

 

D. Qian

A motion-compensated subband coder for very low bit-rates

 

 

 

 

W. Li
V. Bhaskaran
M. Kunt

Very low bit-rate video coding with DFD segmentation

 

 

 

 

A. Eleftheriadis
A. Jacquin

Automatic face location detection for model-assisted rate control in H.261-compatible coding of video

 

 

 

 

S. Zhang
M. Liang
J. A. Robinson
G. L. Greig

Motion coding of image primitives

 

 

 

 

D. V. Papadimitriou
T. J. Dennis

Three-dimensional parameter estimation from stereo image sequences for model-based image coding

 

 

 

 

A. C. Downton

Spee-up trend analysis for H.261 and model-based image coding algorithm using a parallel-pipeline model

 

 

 

 

M. Chahine
J. Konrad

Estimation and compensation of accelerated motion for temporal sequence interpolation

 

 

 

 

M. Irani
S. Hsu
P. Anandan

Video compression using mosaic representation

 

 

 

 

K. Rijkse

ITU standardisation of very low bitrate video coding algorithms

 

 

 

 

M. Ghanbari
S. de Faria
I. N. Goh
C. W. Lee

Motion-compensated wavelet transform coder for very low bit-rate visual telephony

 

 

 

 

P. Migliorati
S. Tubaro

Multistage motion estimation for image interpolation

 

 

 

 

Sakae Okubo
Ken McCann
Andrew Lippman

MPEG-2 requirements, profiles and performance verification – framework for developing a generic video coding standard

 

 

 

 

P. Piscaglia
B. Macq
P. Maes

Distributed optimization of codebooks

 

 

 

 

Seyfullah H. Oguz
Ömer N. Gerek
A. Enis Çetin

Motion compensated prediction based algorithm for medical image sequence compression

 

 

 

 

A. Eleftheriadis
Arnaud Jacquin

Automatic face location detection and tracking for model-assisted coding of video teleconferencing sequences at low bit rates

 

 

 

 

Rémy Prost
Chaouki Diab
Robert Goutte

Exact subband image decomposition/reconstruction in discrete space and frequency domains

7

2

8

1995

Regular papers

 

 

 

 

 

N. Grammalidis
S. Malassiotis
D. Tzovaras
M. G. Strintzis

3-D motion estimation and compensation for stereoscopic image sequence coding

 

 

 

 

Witold Czarnecki

Permutational model of image texture

 

 

 

 

Maka Charatichvili
Peter Kauff

Concealment techniques for data-reduced HDTV recording

7

1

3

1995

Regular papers

 

 

 

 

 

Jechang Jeong
Jae Moon Jo

Adaptive Huffman Coding of 2-D DCT Coefficients fot image sequence compression

 

 

 

 

Chaur-Heh Hsieh
Jin-Sen Shue

Frame-adaptive finite-state vector quantization for image sequence coding

 

 

 

 

A. Tanju Erdem
M. Ibrahim Sezan

Compression of 10-bit video using the tools of MPEG-2

 

 

 

 

M. J. T. Reinders
P.J. L. van Beek
B. Sankur
J. C. A. van der Lubbe

Facial feature localization and adaptation of a generic face model for model-based coding

 

 

 

 

Seung Jun Lee
Chul Woo Kim
Choon Woong Lee

On the transformed entropy-constrained vector quantizers employing Mandala block for image coding

 

 

 

 

Limin Wang

Error accumulation in hybrid DPCM/DCT video coding

 

 

 

 

Jean-Luc Dugelay
Henri Sanson

Differential methods for the identification of 2D and 3D motion models in image sequences

6

6

2

1995

Regular papers

 

 

 

 

 

Diego Cortez
Paulo Neces
Menendes de Sequeira
Fernando Pereira

Image segmentation towards new image representation models

 

 

 

 

Chang Wook Kim
Seongwon Cho
Choong Woon Lee

Fast competitive learning with classified learning rates for vector quantization

 

 

 

 

Amichay Amitay
David Malah

Global motion estimation in image sequences of 3-D scenes for coding applications

 

 

 

 

S. J. Huang

MPEG Digital Storage Media Control Command

 

 

 

 

Jong Won Kim
Shin Ho Lee
Sang Uk Lee

On the adpative 3-dimensional transform coding techniques for moving images

 

 

 

 

Gertjan Keesman
Imran Shah
Rene Klein-Gunnewiek

Bit-rate control for MPEG encoders

 

 

 

 

Kyeong Ho Yang
Seung Jun Lee
Choong Woong Lee

Wavelet transform coding for MCP error images using quadtree decomposition and ECVQ

6

5

10

1994

Regular papers

 

 

 

 

 

Fabio Lavagetto
Sergio Curinga

Object-oriented scene modeling for interpersonal video communication at very low bitrate

 

 

 

 

T. Bedford
F.M. Dekking
M. Breeuwer
M.S. Keane
D. van Schooneveld

Fractal coding of monochrome images

 

 

 

 

Paolo Scotton
Jean Menez

A low complexity video subband coder for ATM

 

 

 

 

J.-P. Leduc

Multiplexing digital television sources on ATM networks

 

 

 

 

Stefano Baronti
Andrea Casini
Franco Lotti

Content-driven differential encoding of an enhanced image pyramid

 

 

 

 

Dong Wook Kang
Su Won Kang
Choong Woong Lee

Entropy reduction of symbols by source splitting and its application to video coding

6

4

8

1994

Regular papers

 

 

 

 

 

JP Fillard
JM Lussert
M. Castagné
H M'timet

Fourier phase shift location estimation of unfocused optical point spread function

 

 

 

 

Rong-Jian Chen
Bin-Chang Chieu

A fully adaptive DCT based color image sequence coding

 

 

 

 

A. Neri
G. Russo
P. Talone

Inter-block filtering and downsampling in DCT domain

 

 

 

 

Joo-hee Moon
Jae-kyoon Kim

On the accuracy and convergency of 2-D motion models using differential motion estimation

 

 

 

 

M. W. Mak
W. G. Allen

A lip-tracking system based on morphological processing and block-matching techniques

 

 

 

 

Shifan Chang
Charn Long Lee
Chein-Wei Jen

A motion adaptive interpolator for PRO-SCAN conversion

 

 

 

 

Zohar Sivan
David Malah

Change detection and texture analysis for image sequence coding

6

3

6

1994

Special issue

Motion estimation and compensation technologies for standards conversion
Guest editors: E. Dubois, G. de Haan and T. Kurita

 

 

 

 

L. Vandendorpe
L. Cuvelier
B. Maison
P. Queluz
P. Delogne

Motion-compensated conversion from interlaced to progressive formats

 

 

 

 

A. J. Patti
M. I. Sezan
A. M. Tekalp

Digital video standards conversion in the presence of accelerated motion

 

 

 

 

G. de Haan
P. W. A. C. Biezen

Sub-pixel motion estimation with 3-D recursive search block-matching

 

 

 

 

T. Koivunen
J. Salonen

Motion estimation using combined shape and edge matching

 

 

 

 

T. Bonse

Visually adapted temporal subsampling of motion information

 

 

 

 

Short communications

 

 

 

 

 

T. Yamauchi
N. Ouchi
H. Shimano

Motion-compensated TV standards converter using motion vectors computed by an iterative gradient method

 

 

 

 

A. M. Bock

Motion-adaptive standards conversion between formats of similar field rates

6

2

5

1994

Regular papers

 

 

 

 

 

G. S. D. Farrow
M. A. Ireton
C. S. Xydeas

Detecting the skew angle in document images

 

 

 

 

K. W. Chun
J. B. Ra

An improved block matching algorithm based on successive refinements of motion vector candidates

 

 

 

 

C. Cafforio
C. Guaranella
F. Bellifemine
A. Chimienti
R. Picco

Motion compensation and multiresolution coding

 

 

 

 

Jörn Ostermann

Object-oriented analysis-synthesis coding based on the source model of moving rigid 3D objects

 

 

 

 

M. Ziegler
W. Tengler
A. Starck

Coding scheme and hardware structure of a high-rate digital HDTV codec with partly error-free encoding.

 

 

 

 

Ho-Chao Huang
Ja-Ling Wu

Real-time software-based moving picture coding (SBMPC) system

6

1

3

1994

Regular papers

 

 

 

 

 

Wai-fong Lee
Chok-ki Chan

Dynamic finite-state VQ of colour images using stochastic learning

 

 

 

 

Soo-Chang Pei
Fei-Chin Chen

Image sampling structure conversion by morphological filters

 

 

 

 

J.-P. Leduc

Bit rate control for digital TV and HDTV codecs

 

 

 

 

Norbert Jung
Christian Tralle

An alternative method of optoelectronic color analysis for slides

 

 

 

 

Dimitrios Tzovaras
Michael G. Strintzis
Haralampos Sahinoglou

Evaluation of multiresolution block matching techniques for motion and disparity estimation

 

 

 

 

Pasi Fränti

A fast and efficient compression method for binary images

 

 

 

 

H. B. Mitchell
N. Zilverberg
M. Avraham

A comparison of different block truncation coding algorithms for image compression

 

 

 

 

Soo-chang Pei
Fei-chin Chen

3D Spatiotemporal subband decomposition for hierarchical compatible video coding by mathematical morphology

5

5-6

12

1993

Special issue

Digital High Definition Television
Guest editors:T. Fujii, J. Johann and B. Liu

 

 

 

 

B. Hopkins

Progress on HDTV broadcasting standards in the United States

 

 

 

 

P. J. Tourtier
R. Monnier
P. Lopez

Multicarrier modem for digital HDTV terrestrial broadcasting

 

 

 

 

M. Moenclaey
M. van Bladel

Digital HDTV broadcsting over the CATV distribution system

 

 

 

 

F. Fechter
C. Ricken

Signal processing for a digital HDTV recording – Application to D1-like recorders

 

 

 

 

G. Morrison
I. Parke

A spatially layered hierarchical approach to video coding

 

 

 

 

J. Palicot
J. Veillard

Possible channel coding and modulation system for the satellite broadcasting of a high-definition television signal

 

 

 

 

A. Zaccarin
B. Liu

Block motion compensated coding of interlaced sequences using adaptively deinterlaced fields

 

 

 

 

M. T. Orchard
A. K. Katsaggelos

Backward motion compensation for interlaced HDTV

 

 

 

 

S. G. Lee
K. H. Yang
C. W. Lee

Variable length coding of interleaved DCT coefficients for digital HDTV

 

 

 

 

T. Komatsu
T. Igarashi
K. Aizawa
T. Saito

Very high resolution imaging scheme with multiple different-aperture camers

 

 

 

 

I. Furukawa
M. Nomura
S. Ono

Hierarchical sub-band coding of super high definition image with adaptive block-size multistage VQ

 

 

 

 

B. Chupeau

Estimation and distribution of motion information in image communication networks

5

4

10

1993

Regular papers

 

 

 

 

 

Avi Weitzman
H.B. Mitchell

An adaptive BTC-VQ image compression algorithm operating at fixed bitrate

 

 

 

 

B. Sankur
R.A. van Schijndel
J.C.A. van der Lubbe

Two-layer coding for videotelephone

 

 

 

 

Jin Liu
Robert Skerjanc

Stereo and motion correspondence in a sequence of stero images

 

 

 

 

Harald Schiller
Michael Hötter

Investigation on colour coding in an object-oriented analysis-synthesis coder

 

 

 

 

Guojun Lu

Fractal image compression

5

3

5

1993

Regular papers

 

 

 

 

 

H.B. Park
C.W. Lee

VQ on projection domain of image

 

 

 

 

N. Dal Degan
R. Lancini
P. Migliorati
S. Pozzi

Still images retrieval from a remote database: The system Imagine

 

 

 

 

F. Bellifemine
C. Cafforio
A. Chimienti
R. Picco

Combining DCT and subband coding into an intraframe coder

 

 

 

 

T. Herfet

A new motion adaptive PAL-Codec

 

 

 

 

S.P. Kim
W.-y. Su

Direct image resampling using block transform coefficients

 

 

 

 

S.O. Aase
T.A. Ramstad

Ringing reduction in low bit-rate image subband coding using projection onto a space of paraboloids

5

1-2

2

1993

Special Issue

Video Coding for 10 Mbit/s
Guest Editors:D. Le Gall, G. Morrison and S. Okubo

 

 

 

 

C. Gonzales
E. Viscito

Flexibly scalable digital video coding

 

 

 

 

C.-T. Chen
F.-C. Jeng
M. Kawashima
S. Singhal
A.H. Wong

Hybrid extended MPEG video coding algorithm for general video applications

 

 

 

 

A. Puri
R. Aravind
B. Haskell

Adaptive frame/field motion compensated video coding

 

 

 

 

P.R. Burfield
M. Gandini
P. Garino
G.C. Ghigo

A VLSI implementation study of a 10 Mbit/s video decoder

 

 

 

 

R. ter Horst
A. Koster
K. Rijkse
E. Fert
G. Nocture
L. Tranchard

MUPCOS: A multi-purpose coding scheme

 

 

 

 

G. Morrison
I. Parke

COSMIC: A compatible scheme for moving image coding

 

 

 

 

G. Schamel
J. De Lameillieure

Subband based TV coding

 

 

 

 

P. Delogne
B. Van Caille
O. Pocin

Video coding algorithm up to 10 Mbit/s

 

 

 

 

T. Hidaka
K. Ozawa

ISO/IEC JTC1 SC 29/WG11; Report on MPEG-2 Subjective Assessment at Kurihama

 

 

 

 

T. Hanamura
W. Kameyama
H. Tominaga

Hierarchical coding scheme of video signal with scalability and compatibility

 

 

 

 

Y. Yu
D. Anastassiou

Interlaced video coding with field-based multiresolution representation

 

 

 

 

L. Hui
T. Kogure

An adaptive hybrid DPCM/DCT method for video coding

4

6

11

1992

Regular papers

 

 

 

 

 

G. Tziritas
J.C. Pesquet

Predictive coding of images using an adaptive intra-frame predictor and motion compensation

 

 

 

 

F. Bellifemine
A. Capellino
A. Chimienti
R. Picco
R. Ponti

Statistical analysis of the 2D-DCT coefficients of the differential signal for images

 

 

 

 

C. Diab
R. Prost
R. Goutte

Exact image subband decomposition/reconstruction by DCT

 

 

 

 

P. Yu
A.N. Venetsanopoulos

Hierarchical multirate vector quantization for image coding

 

 

 

 

K. Xie
L. Van Eycken
A. Oosterlinck

A new block-based motion estimation algorithm

 

 

 

 

J.-S. Kim
R.-H. Park

Local motion -adaptive interpolation technique based on block matching algorithms

4

4-5

8

1992

Special issue

All Digital HDTV
Guest Editors: R. Schäfer, M. Tanimoto and M. Vetterli

 

 

 

 

M. Cominetti
A. Morello
M. Visintin

Advanced modulation and channel coding techniques for digital HDTV via satellite in the 20 GHz range

 

 

 

 

K. M. Uz
K. Ramchandran
M. Vetterli

Combined multiresolution source coding and modulation for digital broadcast of HDTV

 

 

 

 

P. Fockens
A. Netravali

The digital spectrum-compatible HDTV system

 

 

 

 

K. Joseph et al.

MPEG++: A robust compression and transport system for digital HDTV

 

 

 

 

P. J. Tourtier
M. Pécot
J.-F. Vial

Motion compensated subband coding schemes for compatible high definition TV coding

 

 

 

 

K. Sawada
Y. Yashima
H. Sakai

An HDTV bit-rate reduction codec at the STM-1 rate of SDH

 

 

 

 

S. Matsumoto
H. Murakami

120/140 Mbit/s portable HDTV codec and its transmission performance in a field trial via INTELSAT satellite

 

 

 

 

Y. Ohtsuka et al.

Development of 135 Mbit/s HDTV codec

 

 

 

 

W. Jass
W. Tengler
E. Hundt

A versatile DCT coding system for HDTV with interlaced and progressive scanning

 

 

 

 

P. H. N. de With et al.

Digital consumer HDTV recording based on motion-compensated DCT coding of video signals

 

 

 

 

V. Michon
J.-L. Giachetti

How to integrate access control mechanisms into digital HDTV systems?

 

 

 

 

S. Ono
N. Ohta
T. Aoyama

All-digital super high definition images

 

 

 

 

Short communication

 

 

 

 

 

J. D. Northcutt et al.

A high resolution video workstation

4

3

6

1992

Regular papers

 

 

 

 

 

L.-N. Wu
Z.-Y. He

A further reduction of multiplications in Wang's fast DCT algorithm

 

 

 

 

V. Seferidis
M. Ghanbari

Image sequence coding using temporal co-occurence matrices

 

 

 

 

F. Bosveld
R.L. Lagendijk
J. Biemond

Hierarchical coding of HDTV

 

 

 

 

H. B. Mitchell
N. Mashkit

Noise smoothing by a fast K-nearest neighbour algorithm

 

 

 

 

D. L. MacLaren
D. T. Nguyen

Variable bit-rate source modelling of ATM-based video services

 

 

 

 

L. Vandendorpe

Hierarchical transform and subband coding of video signals

4

2

4

1992

Theme issue

Audio, Visual and Multimedia/Hypermedia Coding Standardisation (ISO Standard)
Guest Editor: H. Yasuda

 

 

 

 

H. Hampel et al

Technical features of the JBIG standard for progressive bi-level image compression

 

 

 

 

F. Kretz
F. Colaïtis

Coded representation of multimedia and hypermedia information objects: Towards the MHEG standard

 

 

 

 

D. J. Le Gall

The MPEG video compression algorithm

 

 

 

 

S. Okubo

Requirements for high quality video coding standards

 

 

 

 

A. G. MacInnis

The MPEG system coding specification

 

 

 

 

Regular paper

 

 

 

 

 

Q. Wang
R.J. Clarke

Motion estimation and compensation for image sequence coding

4

1

11

1991

Special issue

3D-TV
Guest Editors: S. Benton, G. Boerger and J. Hamasaki

 

 

 

 

L. F. Hodges
S. W. McWorter

Stereoscopic display for design visualisation

 

 

 

 

L. Lipton

Compatibility issues and selection devices for stereoscopic television

 

 

 

 

S. Pastoor

3D-Television: A survey of recent research results on subjective requirements

 

 

 

 

F. Chassaing
B. Choquet
D. Pélé

A stereoscopic television system (3D-TV) and compatible transmission on a MAC channel (3D-MAC)

 

 

 

 

A. Tamtaoui
C. Labit

Constrained disparity and motion estimators for 3DTV image sequence coding

 

 

 

 

R. Skerjanc
J. Liu

A three camera approach for calculating disparity and synthesizing intermediate pictures

 

 

 

 

Regular paper

 

 

 

 

 

L. Vandendorpe

Optimized quantization for image subband coding

 

 

 

 

Short papers

 

 

 

 

 

S. Panchanathan
M. Goldberg

Adaptive algorithms for image coding using vector quantization

 

 

 

 

W. J. Zhang
Y. S. Yu

Piecewise linear motion-adaptive interpolation

3

4

7

1991

Special issue

Video coding for ATM networks, Part II
Guest Editors: H. Tominaga, W. Verbiest and M. Vetterli

 

 

 

 

H. Tominaga
H. Jozawa
M. Kawashima
T. Hanamura

A video coding method considering cell losses in ATM-based networks

 

 

 

 

M. Nomura
Tetsurou Fujii
Naohisa Ohta

Layered coding for ATM based video distribution systems

 

 

 

 

J. Katto
K. Onda
Y. Yasuda

Variable bit rate based on human visual system

 

 

 

 

T. Tanaka
H. Hasaeyama
K. Manabe
F. Kishino

Bit rate control algorithm on packet video coding and its characteristics

 

 

 

 

N. Ogino
Y. Ikeda

ATM video signal multiplexer with congestion control function

 

 

 

 

O. Yamada

An error-correcting code for data broadcasting and its error-correction capability

3

2-3

5

1991

Special issue

Video Coding for ATM Networks – Part I
Guest Editors: H. Tominaga, W. Verbiest and M. Vetterli

 

 

 

 

R. Kishimoto
K. Irie

HDTV transmission system in an ATM-based network

 

 

 

 

J. Pandel

Variable bit rate image sequence coding with adaptive quantization

 

 

 

 

S. Tubaro

A two layers video coding scheme for ATM networks

 

 

 

 

M. Ghanbari

A motion vector replenishment video codec for ATM networks

 

 

 

 

J.-P. Leduc
S. D'Agostino

Universal TV videocodecs for ATM networks in the Belgian broadband experiment

 

 

 

 

A. La Corte
A. Lombardo
S. Pallazzo
S. Zinna

Modeling activity in VBR video sources

 

 

 

 

G. Morrison
D. Beaumont

Two-layer video coding for ATM networks

 

 

 

 

Y. Wang
V. Rammooorthy

Image reconstruction from partial subband images and its application in packet video transmission

 

 

 

 

A. R. Reibman

DCT-based embedded coding for packet video

 

 

 

 

 

Regular papers

 

 

 

 

A. Knoll

Filter design for the interpolation of highly subsampled pictures

 

 

 

 

S. Brofferio
Mastronardi
Rampa

A migrating data driven architecture for multidimensional signal processing

 

 

 

 

D. Adolph
Buschmann

1.15 Mbit/s coding of video signals including global motion compensation

 

 

 

 

Efrati
Liciztin
Mitchell

Classified block truncation coding-vector quantization: An edge sensitive image compression algorithm

3

1

2

1991

Special issue

64 kbit/s coding, Part II
Guest Editors: B. Girod, D. Pearson and H. Yasuda

 

 

 

 

M. H. Ahmad Fadzil
T. J. Dennis,

Video subband VQ coding at 64 kbit/s using short-kernel filter banks with an improved motion estimation technique

 

 

 

 

N. Diehl

Object-oriented motion estimation and segmentation in image sequences

 

 

 

 

R. P. Loos
J. Dziumbla
M. Estevez-Siles
P. Mohr

Hybrid coding with pre-buffering and preanalysis in a software based codec environment

 

 

 

 

S. Okubo
M. Wada
M. D. Carr
A. J. Tabatabai,

Hardware trials for verifying Recommendation H. 261 on px64 kbit/s video codec

 

 

 

 

 

Regular papers

 

 

 

 

C. S. Kim
M. J. T. Smith
R. M. Mersereau

Two-stage multirate coding of color images

 

 

 

 

M. E. Blain
T. R. Fischer

A comparison of vector quantisation techniques in transform and subband coding of imagery

2

4

12

1990

Special issue

64 kbit/s coding, Part I
Guest Editors: B. Girod, D. Pearson and H. Yasuda

 

 

 

 

D. Pearson

Texture mapping in model-based image coding

 

 

 

 

M. Ghanbari

Motion vector replenishment for low bit-rate video coding

 

 

 

 

M. Hötter

Object-oriented analysis-synthesis coding based on moving two-dimensional objects

 

 

 

 

G. Giunta
T. R. Reed
M. Kunt

Image sequence coding using oriented edges

 

 

 

 

P. H. Westerink
J. Biemond
F. Muller

Subband coding of image sequences at low bit rates

2

3

10

1990

Special issue

HDTV
Guest Editors: A. Netravali, Y. Ninomiya and L. Stenger

 

 

 

 

M. Pecot
P.J. Tourtier
Y. Thomas

Compatible coding of television images – Part 1: Coding Algorithm

 

 

 

 

A. Schertz

Compressor function for analogue HDTV component signals

 

 

 

 

J. De Lameillieure
I. Bruyland

Single stage 280 Mbit/s coding of HDTV using HDPCM with a vector quantizer based on masking functions

 

 

 

 

G. Cariolaro
R. Rinaldo
L. Tomba

A bidimensional model of line-shuffling

 

 

 

 

G. Schamel

Spatio-temporal subsampling and transform coding of HDTV signals

 

 

 

 

H.H. Gaus
M. Goetze
A. Knoll
L. Stenger
S. Breide

Wideband MAC-compatible HDTV transmission system

 

 

 

 

K. Irie
R. Kishimoto

Adaptive sub-band DCT coding for HDTV signal transmission

 

 

 

 

M. Umemoto
Y. Eto
K. Takeshita
N. Ohwada

1.2 Gb/s HDTV digital VTR

 

 

 

 

M. Vetterli
J. Kovacevic
D. J. Le Gall

Perfect reconstruction filter banks for HDTV representation and coding

 

 

 

 

F.-M. Wang
D. Anastassiou
A. N. Netravali

Time-recursive deinterlacing for IDTV and pyramid coding

2

2

6

1990

Special issue

1 Mbit/s TV coding
Guest Editors: D. Le Gall , J. Guichard and T. Omachi

 

 

 

 

A. Nagata
I. Inoue
A. Tanaka
N. Takeguchi

Moving picture coding system for digital storage media using hybrid coding

 

 

 

 

K.-M. Yang
D. Le Gall

Hardware design of a motion video decoder for 1-1.5 Mbps rate applications

 

 

 

 

A. Puri
R. Aravind
B. G. Haskell
R. Leonardi

Video coding with motion-compensated interpolation for CD-ROM applications

 

 

 

 

C. A. Gonzales
L. Allman
T. McCarthy
P. Wendt
A. N. Akansu

DCT coding for motion video storage using adaptive arithmetic coding

 

 

 

 

F. Pereira
L. Contin
M. Quaglia
P. Delicati

A CCITT compatible coding algorithm for digital recording of moving images

 

 

 

 

C. Herpel
D. Hepper
D. Westerkamp

Adaptation and improvement of CCITT reference model 8 video coding for digital storage media applications

 

 

 

 

M. Haghiri
P. Denoyelle

A low bitrate coding algorithm for full motion video signals

 

 

 

 

T. Hidaka
K. Ozawa

Subjective assessment of redundancy-reduced moving images for interactive applications – Test methodology and report

2

1

3

1990

Regular papers

 

 

 

 

 

J. Speidel

A simplified motion estimator based on binary correlation

 

 

 

 

C. Diab
R. Prost
R. Goutte

Error-free image decomposition/reconstruction for subband coding schemes

 

 

 

 

F. Pereira
M. Quaglia

Extension of the CCITT visual communication coding algorithm for operation in ATM networks

 

 

 

 

K.S. Thyagarajan
H. Sanchez

Encoding of videoconferencing signals using VDPCM

 

 

 

 

S.F. Wu
J. Kittler

A differential method for simultaneous estimation of rotation, change of scale and translation

 

 

 

 

U. Goelz
R. Schaefer

Considerations on the possibility to exchange temporal against spatial resolution in image coding

 

 

 

 

L. Corgnier
M. Guglielmo

On the arithmetic required in the computation of orthonormal transforms

 

 

 

 

S. Tubaro

A Hybrid image coder with vector quantizer

1

2

10

1989

Special issue

64 kbit/s Coding of Moving Video
Guest Editor H.-G. Musmann

 

 

 

 

H. Watanabe
Y. Suzuk

64 kbit/s video coding algorithm using adaptive gain/shape vector quantization

 

 

 

 

K. Grotz
J.U. Mayer
G.K. Suessmeier

A 64 kbit/s videophone codec with forward analysis and control

 

 

 

 

H.G. Musmann
M. Hoetter
J. Ostermann

Object-oriented analysis-synthesis coding of moving images

 

 

 

 

K. Aizawa
H. Harashima
T. Saito

Model-based analysis synthesis image coding (MBASIC) system for a person's face

 

 

 

 

M. Gilge
T. Engelhardt
R. Mehlan

Coding of arbitrarily shaped image segments based on a generalized orthogonal transform

 

 

 

 

C. Lettera
L. Masera

Foreground/background segmentation in videotelephony

 

 

 

 

R. Thoma
M. Bierling

Motion compensating interpolation considering covered and uncovered background

 

 

 

 

C. Hoek
R. Heiss
D. Mueller

An array processor approach for low bit rate video coding

 

 

 

 

C.C. Evci
H. Waldburger

Low bit rate videophone codec for ISDN applications

 

 

 

 

M. Balestri
A. Rinaudo

A general architecture of video codec for real time communication at 64 kbit/s

1

1

6

1989

Special issue

Standardisation Activities in Image Communication

 

 

 

 

H. Yasuda

Standardization activities on multimedia coding in ISO

 

 

 

 

J. Sabatier
D. Nasse

Standardization activities in HDTV broadcasting

 

 

 

 

L. Stenger

Digital coding of television signals – CCIR activities for standardization

 

 

 

 

S. Okubo

Video codec standardization in CCITT Study Group XV

 

 

 

 

Y. Yamazaki

Standardization activities in image communication for telematic services

 

 

 

 

J.L. de Bougrenet de la Tocnaye
J.F.Cavassilas

Image coding using an adaptive sampling technique